At a glance:
Mission Rail Park is over 1,003 acres of prime industrial/heavy industrial property just south of San Antonio in Wilson/Bexar. This new facility is the largest industrial rail park ever constructed in the San Antonio area.
This property is located within 40 miles of the highest producing Eagle Ford wells.
Union Pacific has a switching terminal within Mission Rail Park, which gives us "BEST IN CLASS" service.
Ideal for heavy industrial given the sheer size of the property and its proximity to residential and commercial facilities.
Ideal unloading terminal for ethenol, corn syrup and other bulk commodities due to its proximity to San Antonio.
Mission Park offers Multi-daily unit train capacity and is serviced by Union Pacific and BNSF.
We are easily accessible to major highways by 1604, 181, IH-10, IH-35, IH-37 respectively.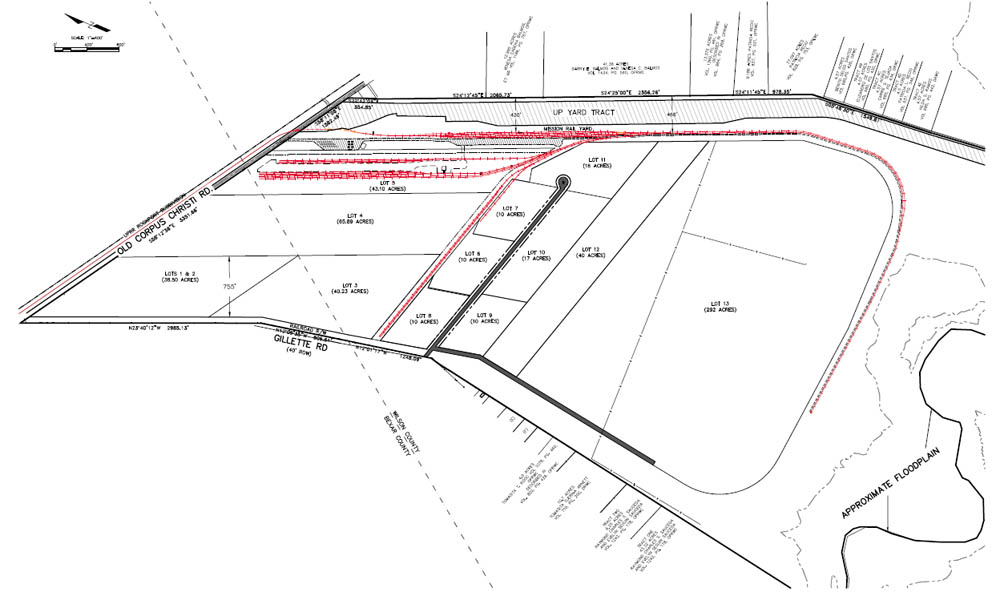 Other features:
Hazmat loading and unloading capabilities
Crude storage & transloading sites available
Frac Sand & other commodity storage & trans loading
Park operations managed by Frontier Logistics
Warehouse sites available for development
Tenant construction available to commence immediately.
It's outside of San Antonio's extra territorial jurisdiction (ETJ)
Bexar vs Wilson County:
Mission Rail Park is located in Wilson County which has considerably easier permitting than other properties in nearby Bexar County.
Wilson County is very easy property to permit and develop as aposed to Bexar county
Mission Rail Park resides in Wilson County
Permitting for any type of building, including environmental.
Bexar County properties require 25% trees on each development. This requires site owners to either plant or retain existing trees, restricting their flexibility to develop their property. Mission Rail Park has no such regulations.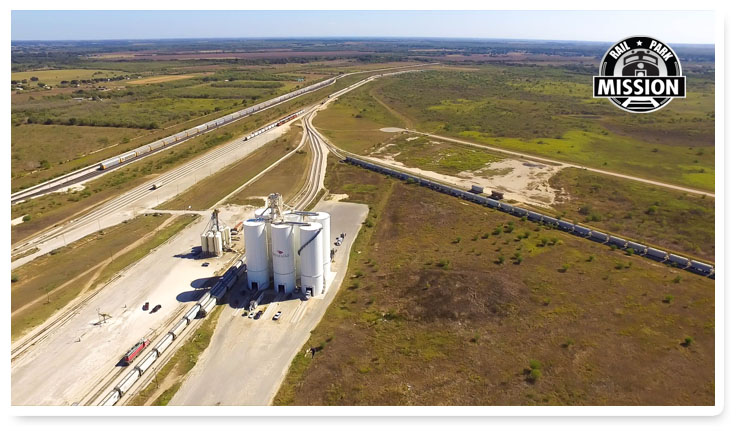 Purchasing Options
Lots can be purchased or leased and are available to suit. Owner financing available.
Click here for additional information