Construction Underway on Mission Rail Park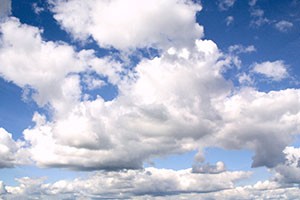 Construction is underway on the largest rail development the San Antonio area has ever seen – a complex consisting of just over 1,000 acres known as Mission Rail Park, expected to be open for business this summer.
Situated on Old Corpus Christi Road just east and south of Loop 1604 near the community of Elmendorf in southeast Bexar and Wilson Counties, the Mission Rail Park complex is expected to become the logistical hub for San Antonio's growth over the next 30 years. Mission Rail Park plans to serve industrial tenants and users of all sizes, ranging from large distribution and manufacturing centers to small rail users, oil field service companies and oil midstream companies looking to transport products to and from the Eagle Ford Shale. It will be one of only a few rail facilities in the San Antonio or Eagle Ford region capable of receiving multiple unit trains per day, while also providing manifest rail service to users in the Park.
The project's geographic location provides businesses locating in the Park an optimum opportunity location not only for services to the Eagle Ford Shale region, but also the close proximity to greater San Antonio and surrounding communities, with access to a significant workforce by which employees will be close to home with no need for overnight or extended stay while on the job.
Support for Mission Rail Park has included Bexar and Wilson County officials as well as the Union Pacific Railroad, each welcoming the potential of this project and what it can mean to the region in terms of responsible growth of industry -- including manufacturing -- going forward.
Frontier Logistics LP, in conjunction with ST One Logistics LLC, is the lead developer for the project and will also manage Park operations. Frontier has a long and successful track record in the development of warehouse facilities that are mostly rail served. Recent projects include facilities with a combined warehouse footprint of some 1.5 million square feet and nearly 1,500 rail car spots.
Frac Resources, LP is a co-developer of the park and will also be the first tenant at the complex, bringing in frac sand for the Eagle Ford Shale. Frac Resources is one of the largest oil field transloaders in the Eagle Ford region, through its operation in Laredo. Company officials see the Mission Rail Park complex as being a key point in its distribution system. Frac officials estimate the company will unload some 40,000 tons of frac sand each year out of the Mission Rail facility.
The complex will enjoy and provide users close proximity to a number of key roadways, including I-10E, I-37S, I-35S, Highway 181, and Loop 1604.
Terry Warth of San Antonio's CBRE is heading the marketing and sales efforts for the project.